Why do the siren kept on ringing, don't those patrol cars have anything else better to do than asking people to get out of their way? VIPs, crap!
Anyway, I am waiting in the office right now for a team buka puasa dinner in Tarbush. Hopefully it is nice. If not then it's RM55++ down the drain. I would rather choose to eat Saisaki instead, coz there's Unagi there. Anyway, I have mentioned previously that I will share some pics on my new room right? Well here it is…..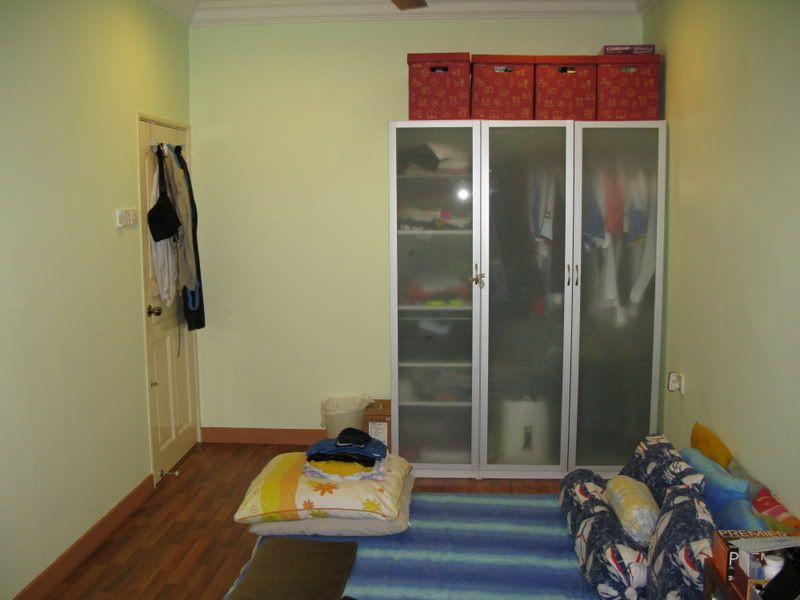 There's some changes to the room as these pics was taken last week, before the new bed and mattress arrived. Now, the room don't have that much space anymore. But in return, I have a comfy bed to sleep on at night. Sigh, next post…..food tasting at Hotel Nikko!