As mentioned earlier, during the long weekend, I went to this Loon Sing Restaurant in Nilai for it's famous 'Buddha Jump Over The Wall'. Why would people name some kind of delicacy with this kind of name? I wondered. By the looks of it, there' nothing that look like a buddha and nothing that look like a wall.
Anyways, the journey took about an hour and a half, due to it's holiday season and everyone (I guess) is rushing back to hometown. My GPS nearly brought me to the wrong place as the address I got is the old address. Managed to reach there just in time for dinner.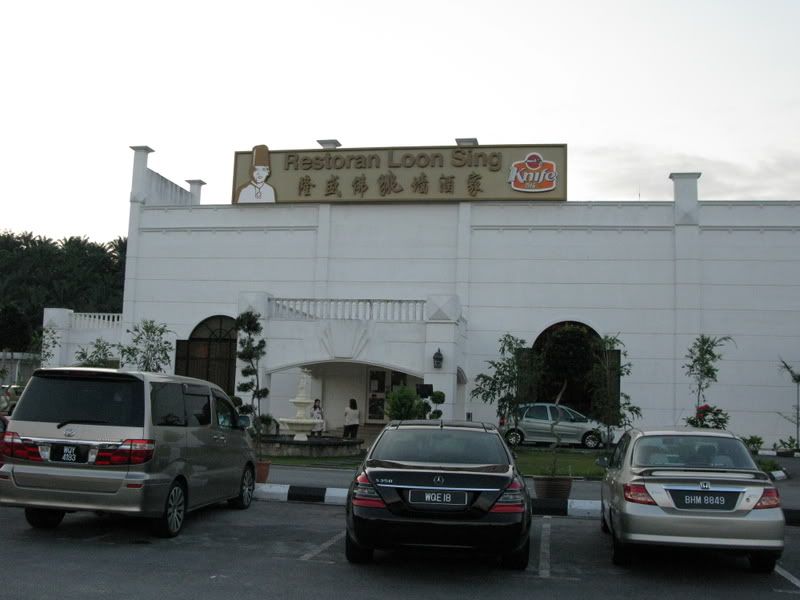 The exterior and it has moved to the Nilai Convention Center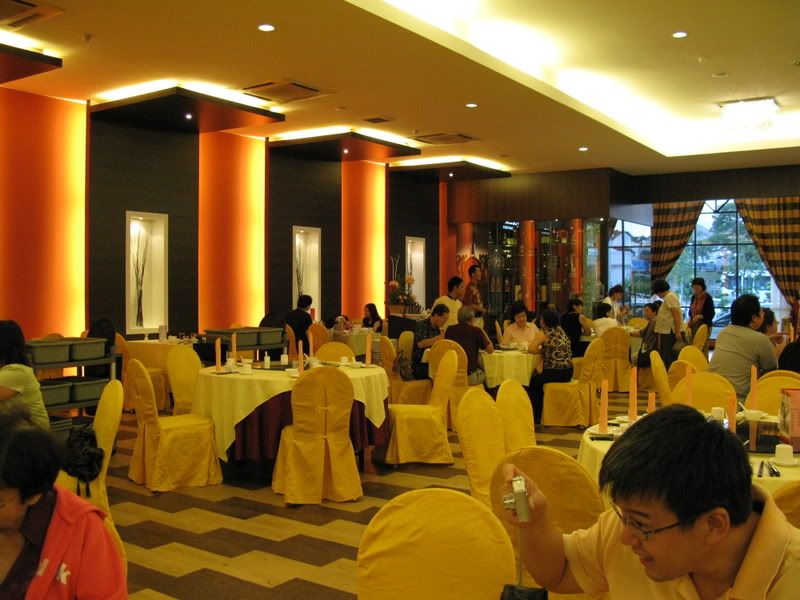 The internal of the restaurant
We have ordered a set for 8, priced at RM118.8/pax. Quite pricey for a restaurant that's located 30+ km from the city.
Anyways, the food was ok, not too good and not too bad. A lot of the dishes is a little bit too salty even for my liking.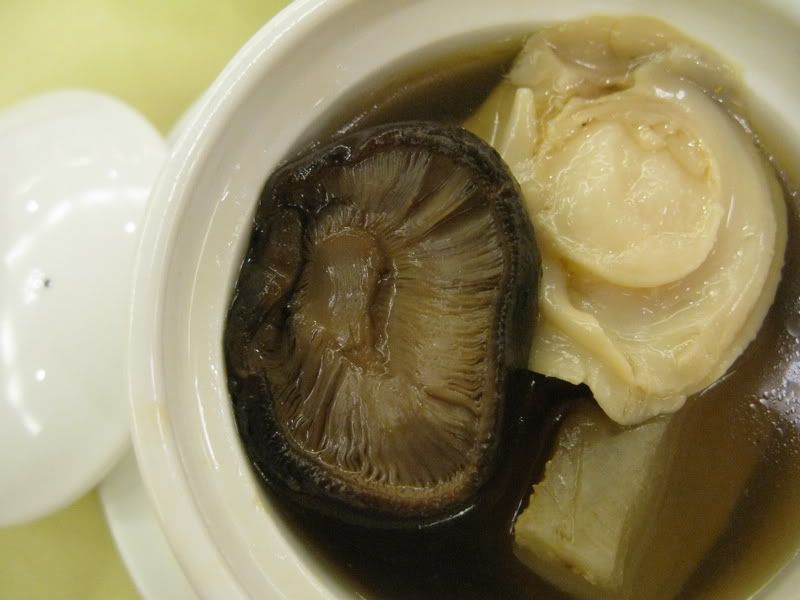 This is the best, 'Fatt Tiu Cheong'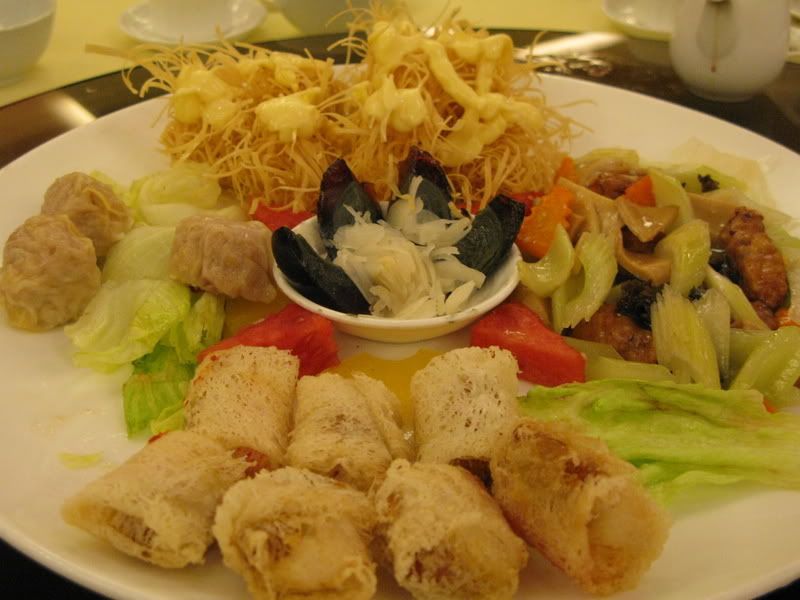 5 dish platter, the celery it too salty!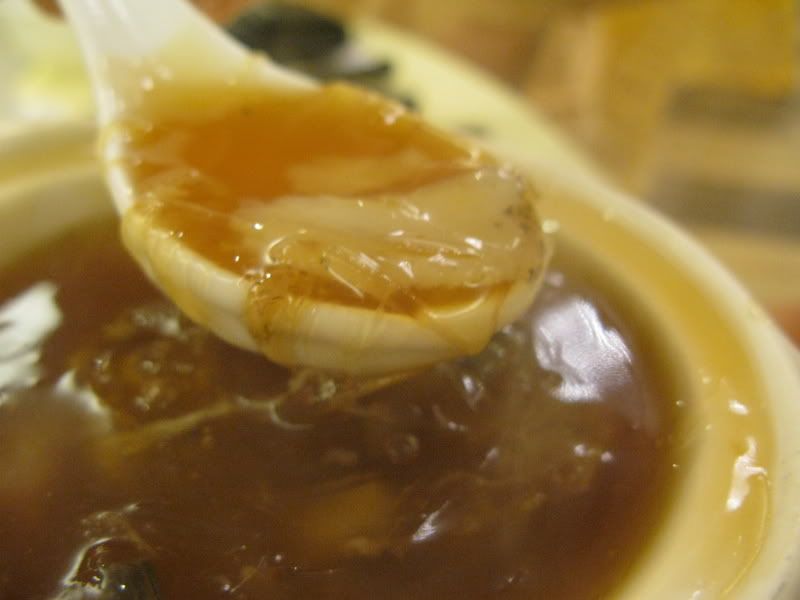 Shark's Fin Soup is so-so…..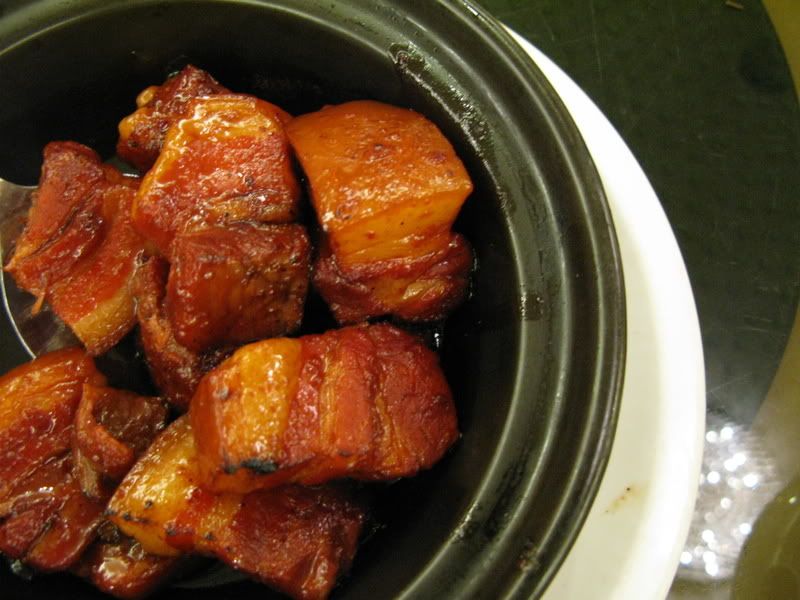 Red-Coloured Tong Poh Yuk, too sweet!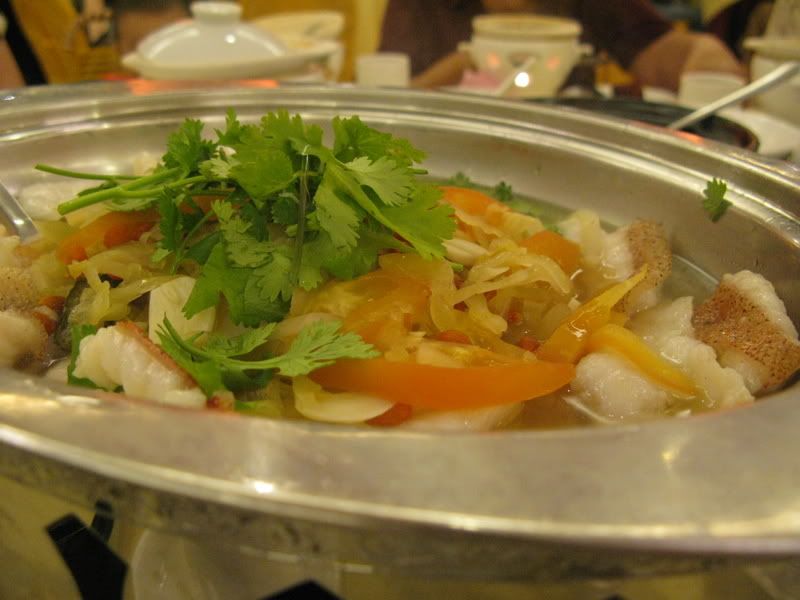 Steamed fish, Teochew style.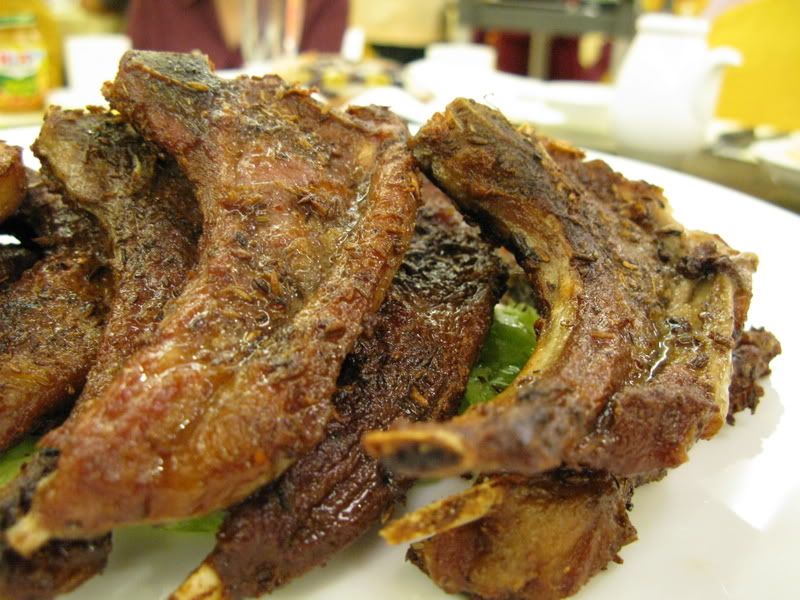 Lamb steak (This is the worst dish, the smell of the lamb….ish!)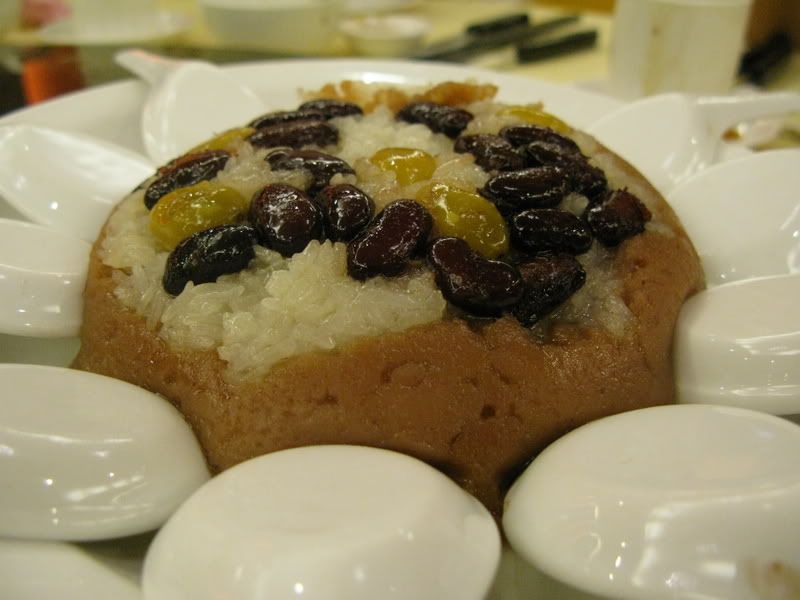 Bronze Award Glutinous Rice with Yam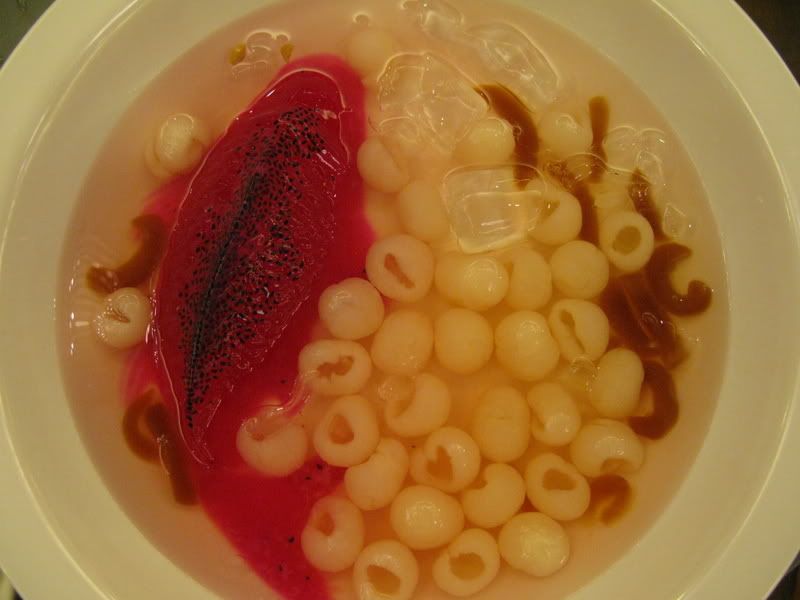 And lastly the desert