Ah….Thursday afternoon, no need to work sure is good. But not if your left ankle is swollen and you have trouble moving around. Well that's what I am having right now. I am hit by gout attack again, the worse I think for the past 2 months! Went to the doc to get my blood checked to uric acid level. Now I am restricted to just sitting here and blog and not to move as much as it hurts everytime my left foot hits the floor!
Back to Sydney, yeah, I promised to upload the pictures here, but was tied up with work (not really that hardworking but when you reached home, you tend to get lazy and all sorts!). Anyways, I will let the pictures do the talking…..
A view at dawn arriving Sydney.
The hotel that I stayed for the first nite in Sydney, located at Potts Point, a lovely area and very near to Kings Cross (which is sort of like the red light district in Sydney with Stripshows and stuffs like that)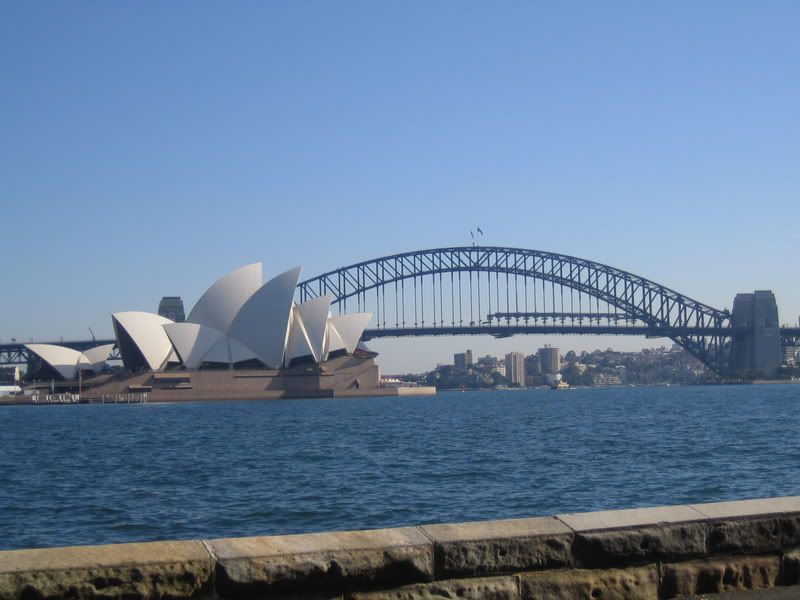 Sydney Opera House from a far with Harbour Bridge at the side.A close picture of the Opera House. Looks really nice from a far!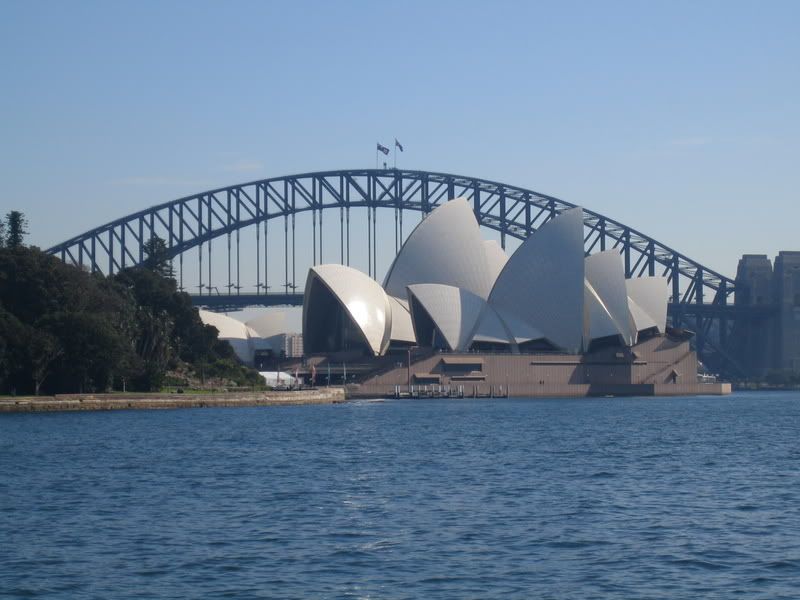 A closed up view of the Opera House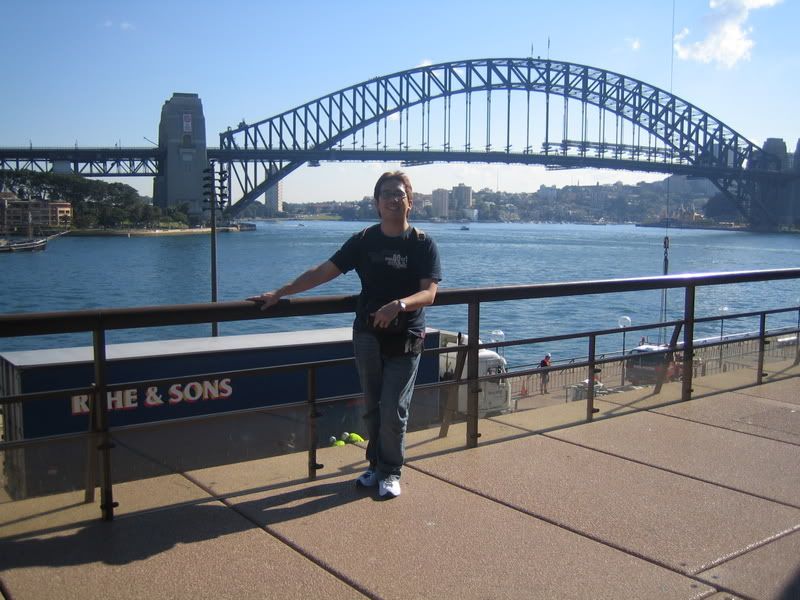 The thing with traveling alone is you don't get to take pictures with yourself in the picture. But of course they are always people who are willing to help. Me in front of Harbour Bridge.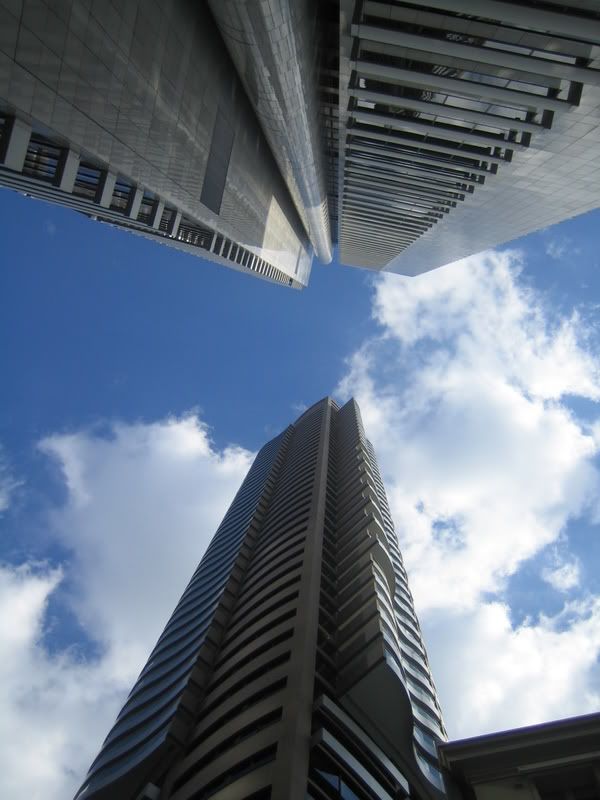 Some skyscrapers when I was walking from The Rocks back to city center.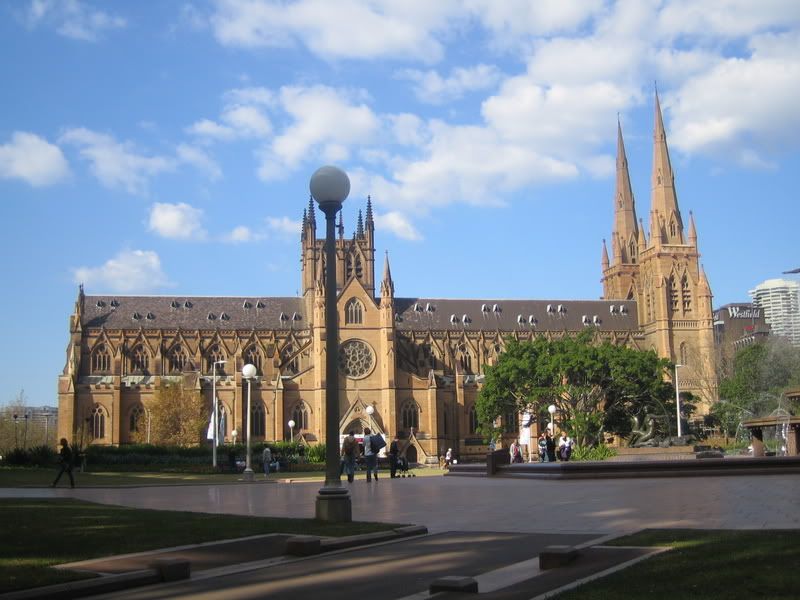 St Mary Cathedral that stood inside Sydney Hyde Park.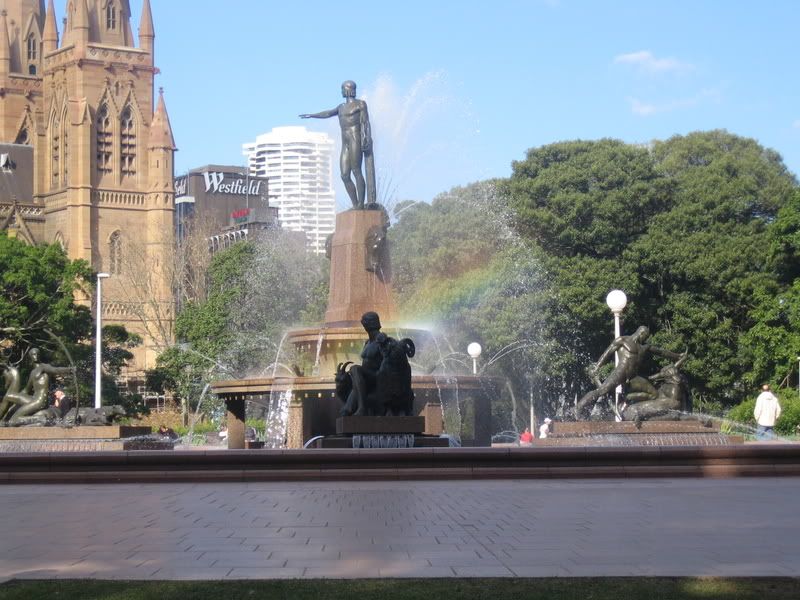 The fountain in Hyde Park, notice that there's a rainbow effect on the fountain.
Well that's all for the first day, didn't managed to take a lot of photos. Reason being, there ain't much things that worth to be capture. But I do have some videos as well which I don't think it's feasible to be upload here. Well I will continue this post at a later date………