Ladies & Gentlemen, let me teach you how to pronounce this corrently. It's "Oh, my god!" Not, "Oh my gard!" or "Oh my gawd!", you don't say it that way, unless you are English illiterate.
I am (not) picking on anyone, but if you hear this on a daily basis, it's a bit irritating. Yeap, if don't believe me, try it when you are out with your friends, say "Oh my gard!" every hour or so and see how they respond.
Ok, enough about that. I am supposed to post my new year resolution, but still finding it difficult to do it. Mainly due to tiredness when I reached home and 'pou-ing" Gem of Life at night. Hopefully the resolutions won't end up in the bin.
Apart from that, have rearrange the AV section in my room. Not actually rearranging, but stacking my toys together.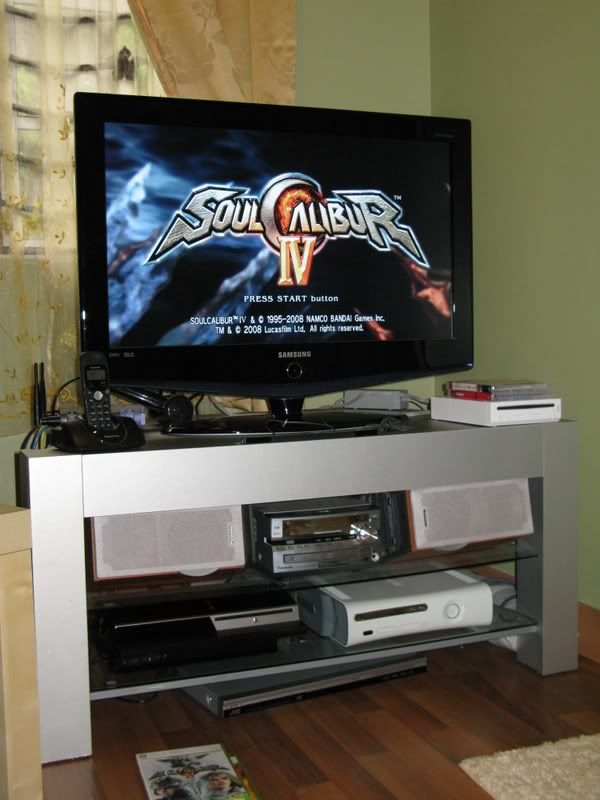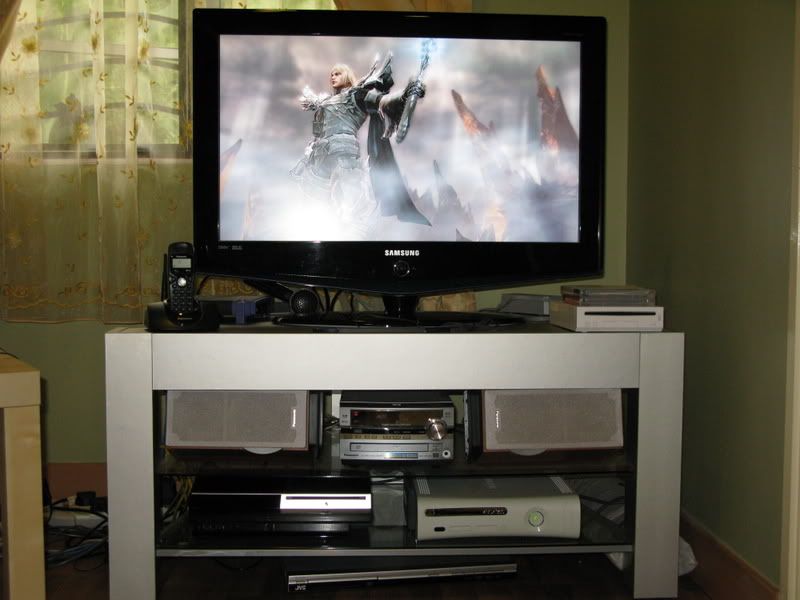 This is my current setup, as you can see, it's a little too cramp that I have to put the DVD player on the floor. Not something that I want but due to space constraint, I have to. The Panasonic Hifi is actually taking a lot of space with it's 2 speakers. I am looking at alternative right now, something that actually provide a higher output compare to the 100W right now.
Been looking around and currently eye-ing on a Logitech 2.1 system. Hopefully it will enhance the movie & gaming experience. Probably will think about it after CNY.
So my guess is there will be more Wii + Guitar Heroes + Singstar party from here onwards. Yam mentioned will be inviting over for open house, maybe can port all these over so that can have a house warming + console gaming party there. Let's see how it goes.