As the day is getting nearer, we have been busy preparing some of the major stuffs for the wedding. As the bridal shop don't have a lot of suit for the groom to wear, I have decided earlier that I will make a suit for the wedding and also use it for the photo-taking session as well.
So sometime last week, I went to this shop in PJ to choose the materials since May have selected her gowns for the wedding day. I have visited this shop a few times, as my aunt mainly make her shirts there. I have not make a shirt there, hence this is the first doing that.
To cut things short, we were told that fitting will be in 10 days time, so off we go to do the fitting.
And here are some of the pictures taken during the fitting day…….don't laugh lar, it's still not the end product.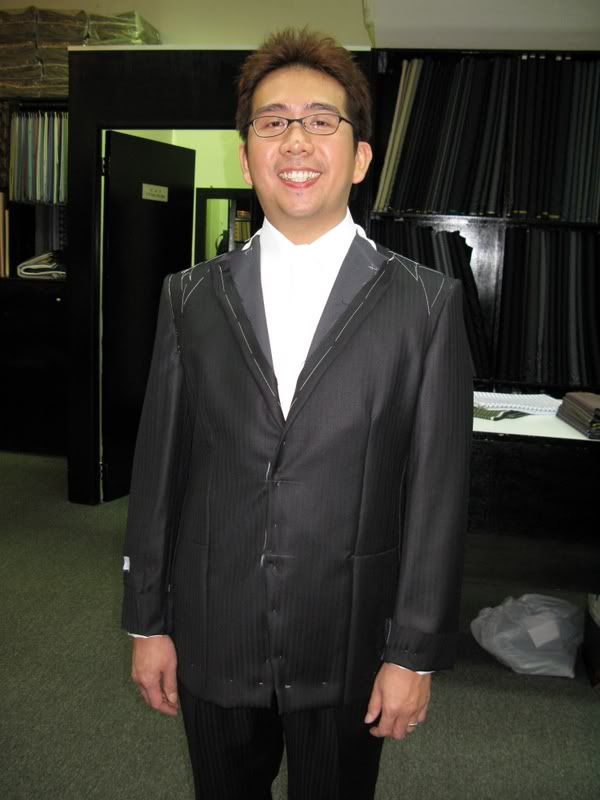 Posing with the suit with all the thread markings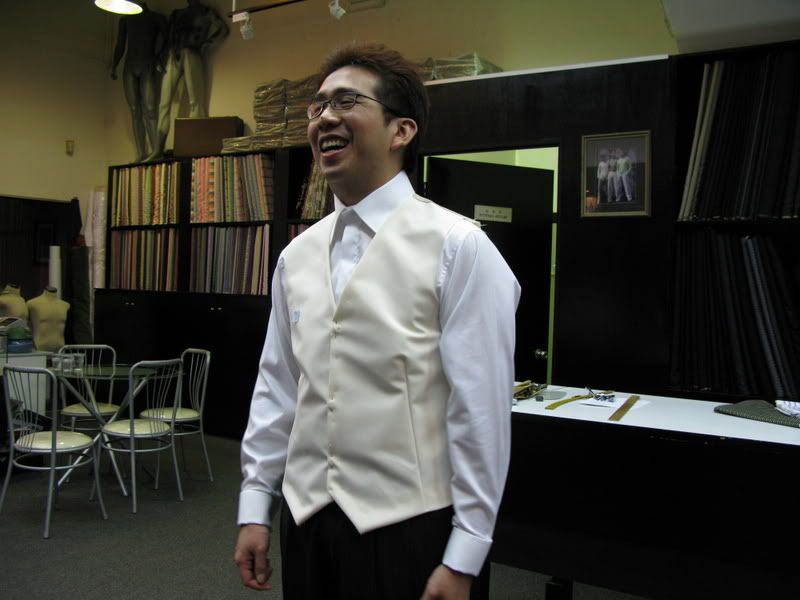 The vest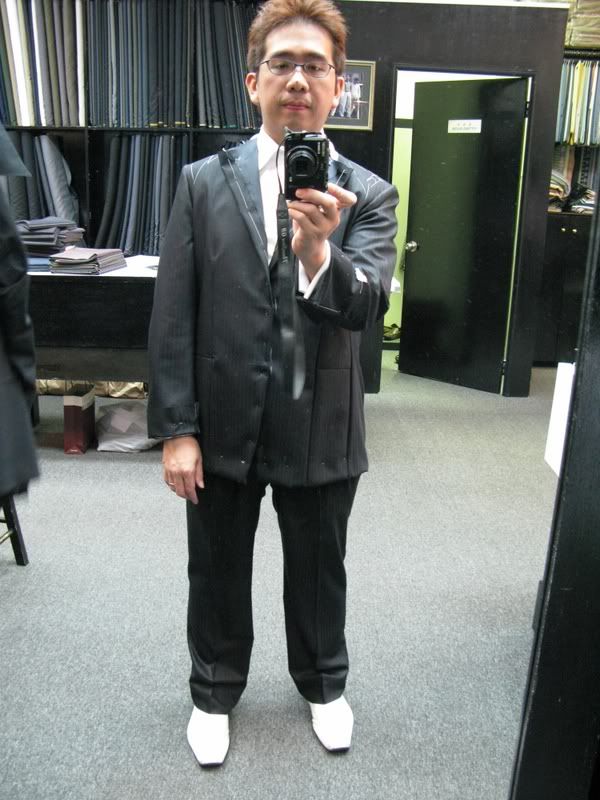 Doing the Karen Cheng pose