Does this little guy look familiar?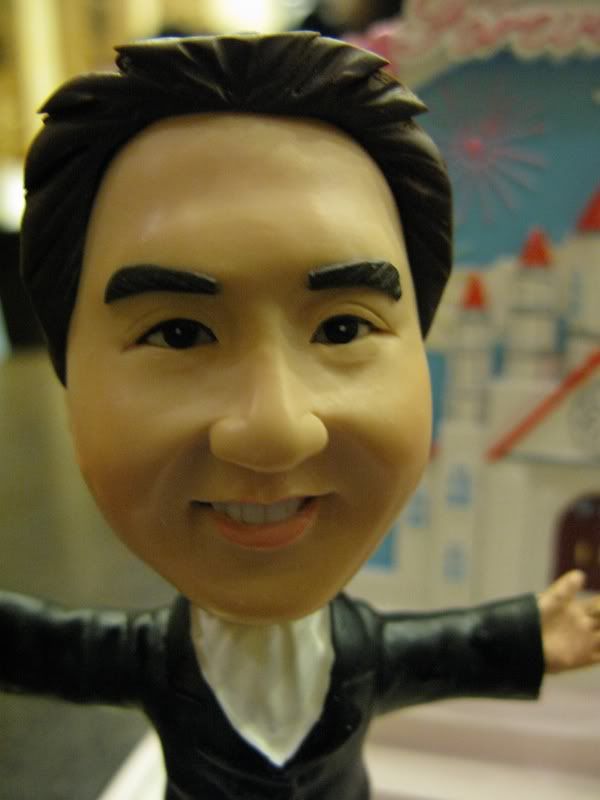 Can't figure out? Hmm…..how about this little girl?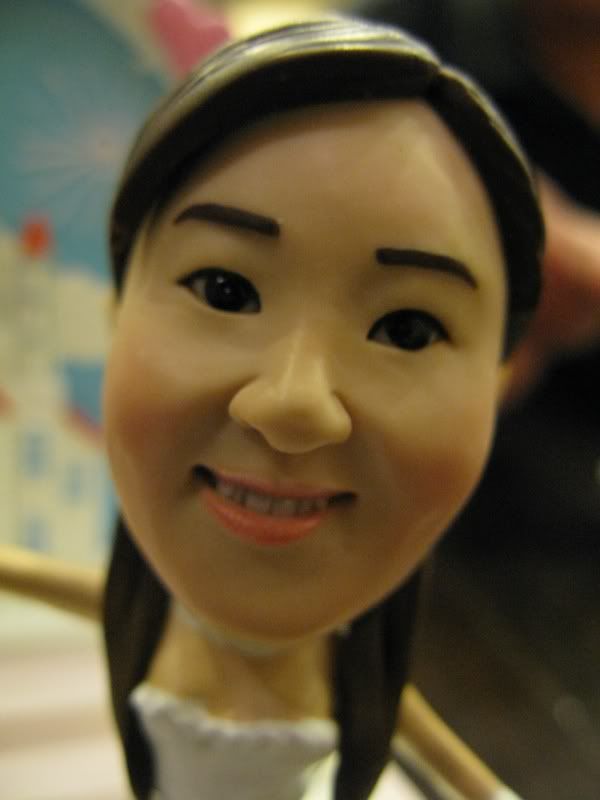 Clever, this 2 cute model is actually an alternate Mr and Mrs Tan. Everything looked 100% similar, except for that mole on my nose.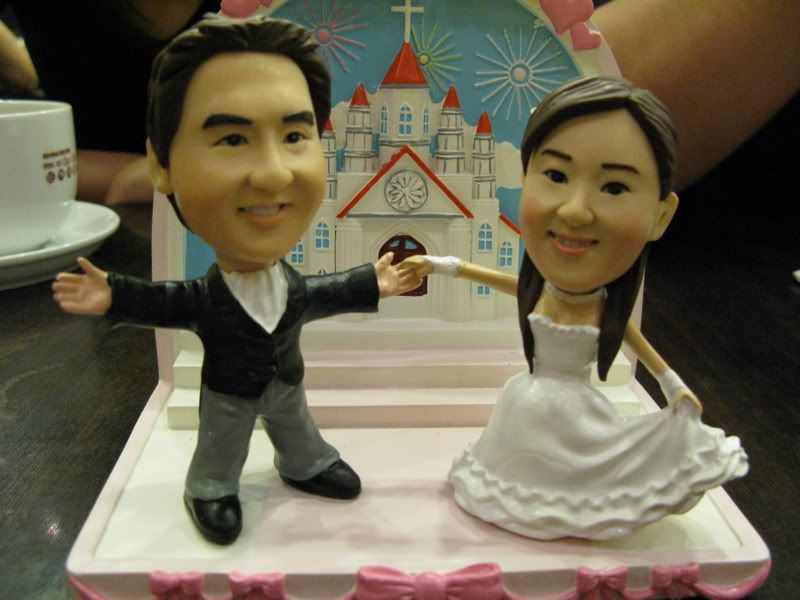 Tada…..here are Mr and Mrs Tan together. Thanks guys for the gift. It's really really thoughtful from all of you here. Here I would like to thank, Lai, Kellie, Khong, Jason, Lin, Lau, Melon, Sheryl, Yam, Keristi, Shireen, Chin Chin and also those who have contributed.
By the way Pat, your friends asked me to post this as evidence that they have bought the gift (rather than just telan your money!) Hahaha, thanks!