If you have read my earlier post, I am a True Blue! A Chelsea supporter. And when news about the team coming to Malaysia to play our selected national side, I was already making preparations on going to the match and hopefully getting their autographs.
Well, as things turn out to be, it is not what I have expected it to be. I went to Palace of the Golden Horses to join the arrival team, only to find out that members of the public are also there to welcome the team.
Not only that, we as members of the supporters' club, don't even have a chance or session to meet the players, where else supporters' club from our neighboring country have a session where they not only get to meet, but even greet, get autographs and take pictures with them as well this morning.
As much as I like my club's secretary, I felt that I have been deceived. More so if you saw that there are selected members on the other side of the fence, waiting for the time to get their replica kits signed. And they are some who are not even selected during the lucky draw! I am really speechless and dejected. And asking myself why in the first place I joined the club. It will be a long time coming before I can pick myself up again………..from this crap!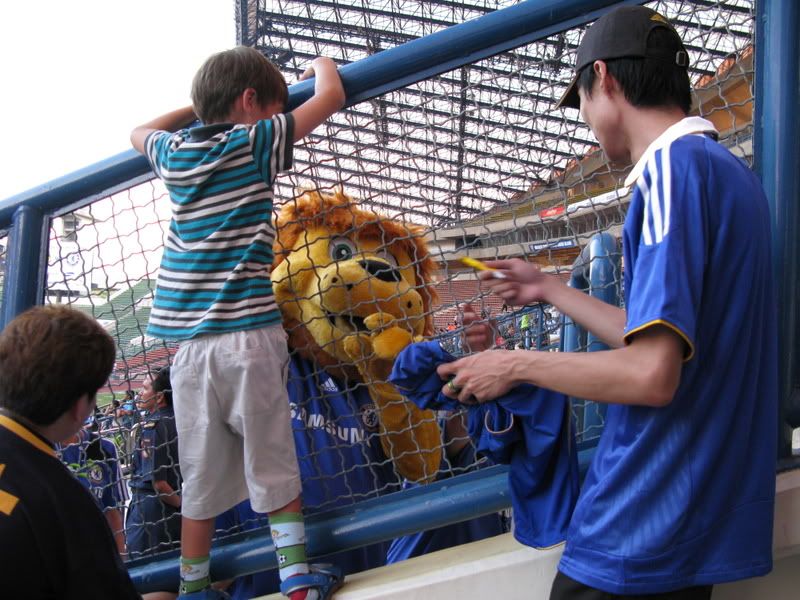 Stamford the Lion