Ok ok…before I proceed further, I will show you this picture and you try to guess what it is……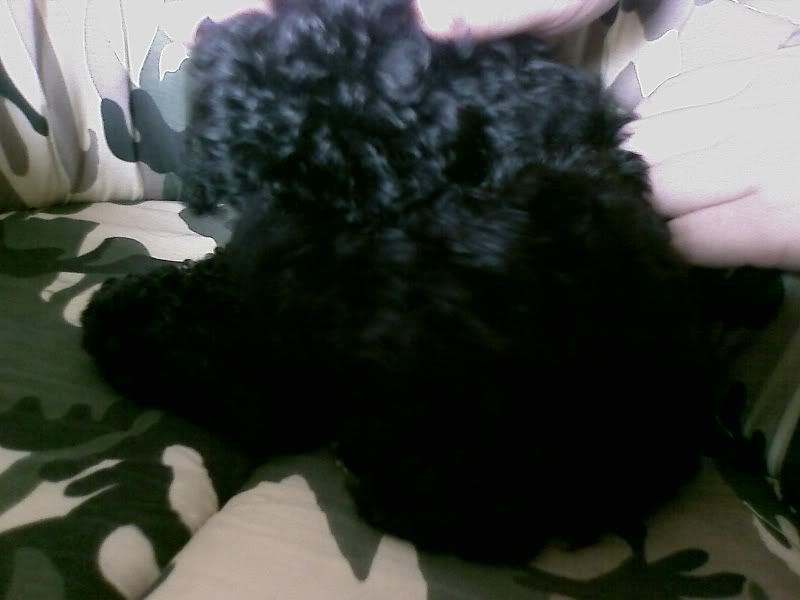 A piece of cloth? Nope guess again! A teddy bear? Nope try harder…..what?!? A bunch of 'fatt choy'? Wah, close enough and great imagination too! But you are wrong!
This black thing is actually my aunt's toy poodle! It's nearly 2 months old and sure is a darling. If you have stress, try getting a poodle. If you are down, what are you waiting for, get a poodle. If you are heartbroken, don't wait….get a poodle!
Have been playing with her yesterday afternoon and I can tell you she's really cute and playful and adorable and….you know what you get when you got a puppy. I will leave you guys with a clip of her….